The Bible and Utah's Special Election
No, the Good Book won't tell you how to vote in the special congressional election! But its wisdom does suggest you consider the alternatives before you make a decision.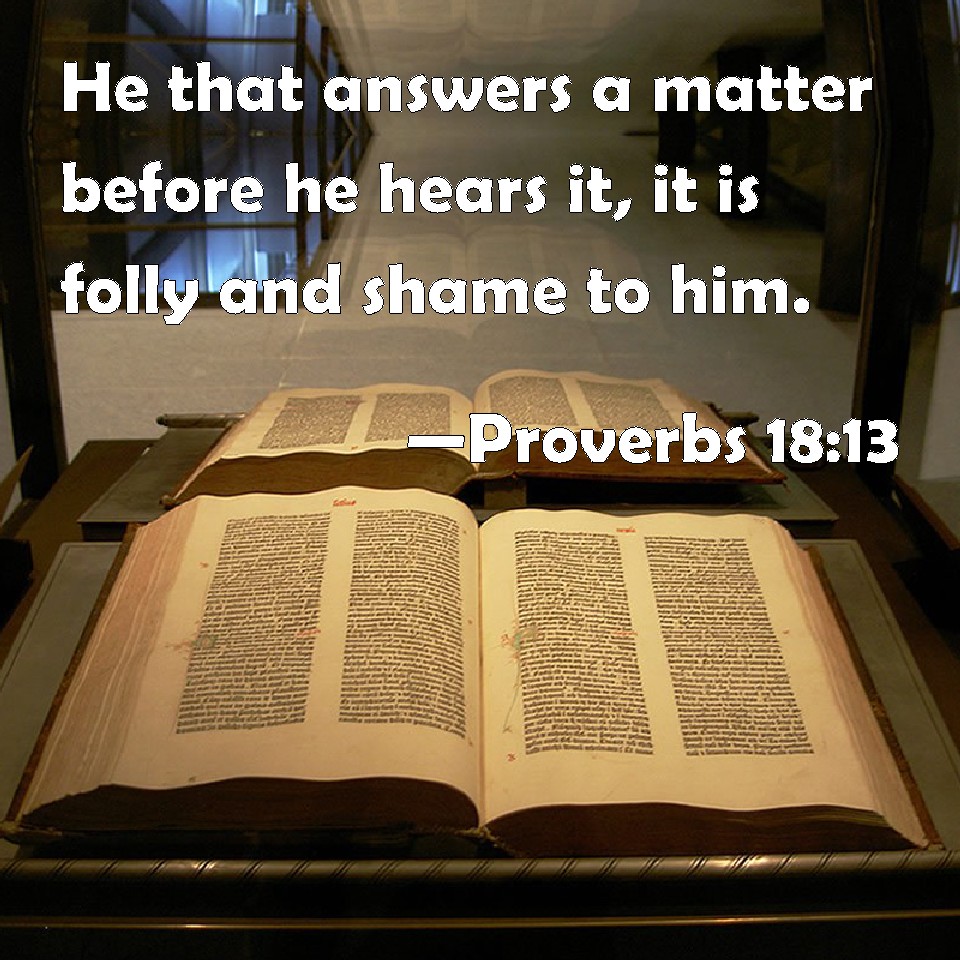 The writer of Proverbs said it this way:
He that answereth a matter before he heareth it, it is folly and shame unto him (Proverbs 18:13 KJV). 
You get the chance to do your due diligence this Wednesday night, as the Utah Debate Commission sponsors a televised debate among the leading candidates for the vacant 3 District Seat.  With all that is at stake, you really should watch before you make up your mind.
It will be easy to find.  The debate will originate, live, at 6:00 p.m. on KBYU 11 and is to be simulcast on KSL 5, KUED 7, KTVX 4, KUTV and FOX 13.  It will also be available on KSL Radio and on public radio stations.
And if it's impossible for you to watch or listen at that hour, the Debate Commission will be posting the debate on its website, http://utahdebatecommission.org
If you listen carefully to each candidate, with an open mind, you will be more confident as you make your decision. 
And everybody who wants to make the best decision can say "Amen" to that!
Do you like this post?